Association for Soccer Education and Training (ASET)

The Association for Soccer Education and Training (ASET) and the Missouri State High School Soccer Coaches Association are excited to announce a partnership to provide all Missouri high school coaches consistent and modern coaching education. Each month coaches will receive a training activity geared toward the U8-U12 age group and a training activity geared toward the U13 and above age groups. The training activity will provide an explanation of how to run the activity and coaching points that can be brought out to players during the activity.

Another benefit to Missouri high school coaches will be the opportunity to send an email to ASET staff regarding tactical, technical, or psychological situations occurring during a practice or a game. ASET staff will respond to the email offering our thoughts and advice to the questions asked. All emails should be sent to sales@asetsoccer.com

ASET looks forward to working alongside all Missouri high school soccer coaches to help develop all players. The first activity is a sequential passing activity that also introduces wall passes. The second passing activity was performed by Rayo Vallacano of the Spanish second division. The coaching points of each activity are provided.

Organization:

B5 makes the first pass to B4 – B4 passes to B3 – B3 passes to B1 – B1 passes to B7

for the sequence to continue as shown above

Rotation of players – players always follow their pass:

B5 to B4

B4 to B3

B3 to B1

B1 to B7

Coaching Points:

Receive the ball across your body

Ball should be passed with pace and should be passed on the ground

Players staying mentally engaged to remember which position they

should move after making their pass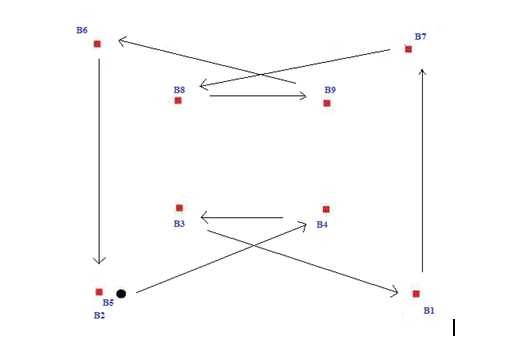 Organization:

With the same numbered sequence players perform wall passes. #1 will play a

wall pass with #2 then return the ball to #2 so they can perform a wall pass with

#3. The ball is then returned to #3 so they can perform a wall pass with #4, and

the sequence continues.

Coaching Points:

Player in possession must dribble at a player (defender) in order to make

them commit

The pass should be made with the outside of the foot as this is a more

natural motion rather than passing the ball with the inside of the foot

Player acting as the wall should position himself just off the shoulder of

the defender

Player who acts as the wall should allow the ball to come across their

body and play the wall pass with the inside of the further away foot

Wall passes are performed over short distances, not much larger than four

to five yards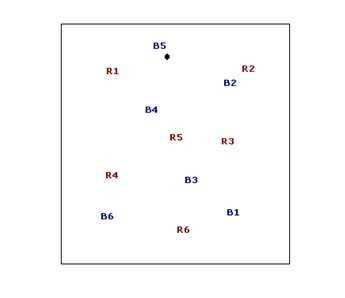 Sequential Passing and Combination Play Organization:

Rayo Vallecano Passing Activity Organization: